HELLO AND WELCOME TO LEGALIZE ND
We are a grassroots organization fighting to reform marijuana laws in North Dakota. We are currently collecting signatures for a ballot measure to Legalize cannabis. If we collect the required signatures, we can vote to legalize on the 2020 Presidential election ballot. The petition is now available to sign. 

Click here to find out where you can sign the petition at.
How does the Coronvavirus impact the signature drive?
Good news and bad news. The bad news is the virus is slowing the signature collection process. Much of the state is shut down, virtually every concert or event has been cancelled, many of our business partners have temporarily closed, and we cannot go door to door.
If we miss the July 6th deadline, we will continue collecting signatures through December 3rd so we can appear on the next election cycle.
You can still sign the petition but we encourage everyone to practice social distancing and not make unnecessary trips until we are back to normal. You will have plenty of opportunites to sign when the world goes back to normal.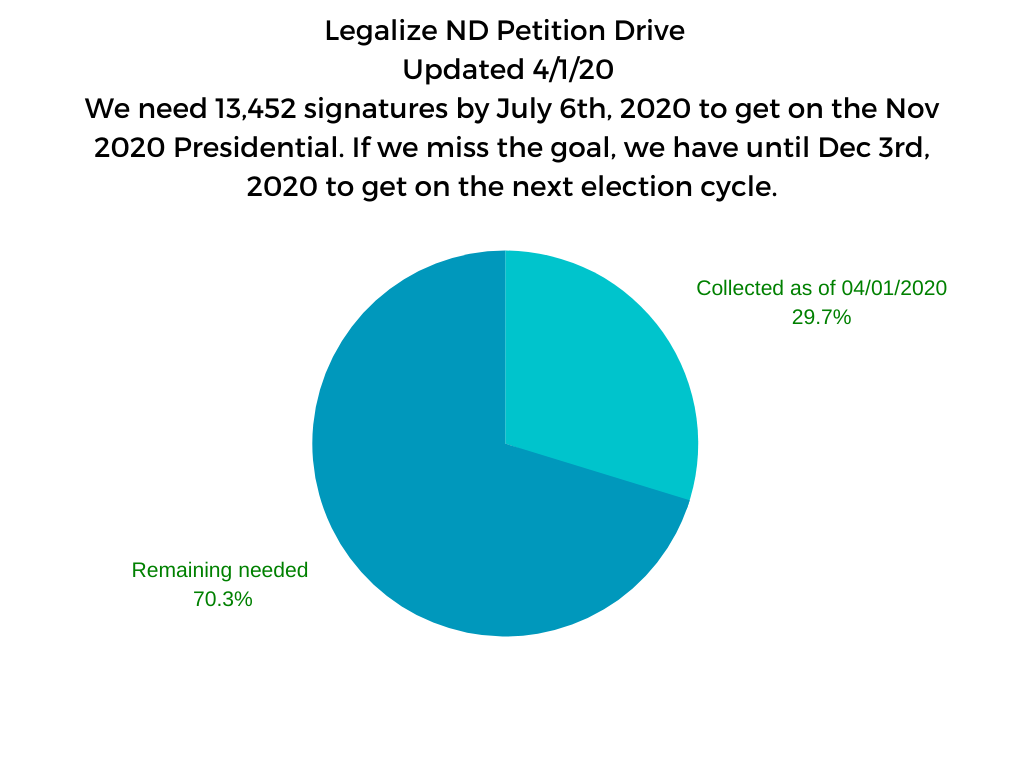 Legalize ND Petition Progress Tracker

Required valid signatures - 13,452
Goal to provide a safe cushion - 18,000
Collected as of 4/1/20 is 29% of the 13,452 goal and 22% of the 18,000  goal. 
We started collecting signatures on 1/6/20​
Q: If the target goal is 13,452, why is the goal set to 18,000? 
A: Most signature drives have a number of signatures thrown out. This is due to many factors including: Bad handwriting, signing multiple times, not responding to a verification post card,  etc. 
Legalize ND is now on Soundcloud!
You can listen to our bi-weekly radio show and other media appearaces on our new Soundcloud channel. Click here to listen.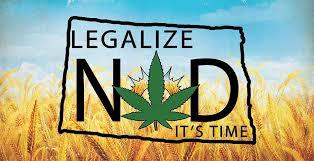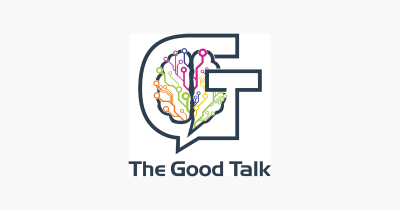 The Good Talk Network (video) - 02/19/20

Considering the science of cannabis with Alana Zanadu, a researcher with the Society of Cannabis Clinicians. Dispelling the myths and propaganda of prohibition with guest co-host David Stuart Owen from LegalizeND.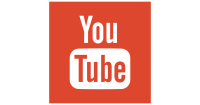 95.9 FM - Greener Pastures Radio Show 2-11-20

(Reefer Madness Edition)
North Dakota Legislative Study turns into "Reefer Madness" as a former prison warden links marijuana to Satanism, suicide, and other scare tactics! And no, this is not an attempt to sensationalize a headline. Listen yourself!
Listen to the radio show replay on our You Tube channel. This radio show airs bi-weekly on 95.9 FM in Fargo. You can also listen live on
www.RadioFreeFargo.org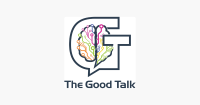 THE PETITION HAS BEEN APPROVED FOR CIRCULATION! WHERE DO I SIGN?
The petition is now available to sign at these  area businesses! What if I don't see my city on the list? This is an early list and we will be adding additional businesses throughout the state in the near future.
If you are a North Dakota business and want to be a petition location, email us at

[email protected]

We will list your business on our website and promote it​ for free!
VOLUNTEERS!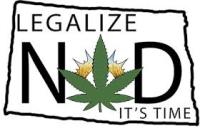 Legalize ND Early Endorsements 

John Strand - Fargo City Commissioner

Tony Gehrig - Fargo City Commissioner 

North Dakota House Representative Gretchen Dobervich


BREAKING: Bill To End Marijuana Prohibition Passes Key Committee!!

"This is a truly historic moment in our nation's political history. For the first time, a Congressional committee has approved far-reaching legislation to not just put an end to federal marijuana prohibition, but to address the countless harms our prohibitionist policies have wrought" READ MORE
Check Out Legalize ND's bi-weekly radio show on 95.9 FM Fargo from 11 am -12 pm


Starting Tuesday 9/26, and then twice a month, Legalize ND will be taking over Radio Free Fargo to discuss the legalization movement and progress.
The next show is Tuesday January 28th from 11 am to 12 pm. Be sure to subscribe to our
You Tube channel.
SUBSCRIBE TO OUR NEW YOU TUBE CHANNEL FOR  THE "GREENER PASTURES RADIO SHOW" REPLAY

REMINDER - DON'T CONFUSE THE 2 SEPARATE PETITIONS

There are currently 2 different and unrelated groups leading petition drives to legalize cannabis in North Dakota. 
A separate group is currently collecting signatures for a Constitutional Amendment for the North Dakota June 2020 Primary Election . They are not affiliated with this group.

Legalize ND - This our group and we were behind Measure 3 in the 2018 election.  We will be collecting signatures soon for the November 2020 Presidential Election. You can read the measure below.

We feel it is important the public is aware  these are different. You could potentially sign the same petition twice (and get your signature thrown out) or not sign one, thinking you have already signed.
​
​LANGUAGE HAS BEEN RELEASED!

(Note: This was written by a North Dakota attorney and will be voted on by the 25+ member Legalize ND committee in the upcoming weeks)
Highlights of the proposed measure include:
- 2 ounce limit to adults 21 years of age. Product cannot be in a passenger area of a vehicle. No person could consume marijuana in a public place (like alcohol) or smoke marijuana where smoking tobacco is prohibited.
- Existing penalties would remain in place for persons driving while impaired by marijuana.
- Bans home growing for personal use. Must be purchased from a licensed and state regulated facility to grow a tested "safe product." Cities reserve the right to reject and limit retail stores in their communities.
- Selling to anyone under 21 or "obviously intoxicated" will result in a Class A Misdemeanor.
- Implements child safety measure such as requiring edibles be in a child proof container and more than 1 ounce must be securely locked up in a home. Limits advertising and bans marketing to children and people under 21.
- In addition to existing state and local taxes, this establishes a 10% excise tax. This tax will first cover all state commission costs with the remainder being allocated with
- 50% to the general fund
- 10% to Health and Human Services for use in addiction treatment programs
- 10% to Department of Education
- 10 percent to North Dakota Parks and Recreation 
- 10 percent to Department of Commerce for workforce development.
- Workplaces could still enforce policies restricting the consumption of marijuana by employees.
- Expunges low level marijuana and paraphernalia posession charges from criminal records. Does not expunge records of large quantities or people who were charged with distribution (dealers). North Dakota residents eligible for expungement must pay a fee to initiate the process.
A three-member Marijuana Control Commission, with no political party in the majority, would oversee the general supervision, licensing authority and be the sole regulatory authority over marijuana retail stores and manufacturers. The governor would appoint the three members.
The governor may also create and appoint a Marijuana Advisory Board of no more than 10 members to make recommendations on the regulation of marijuana and accessories.
​
Download Full Text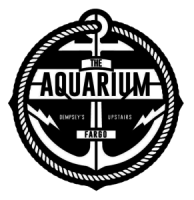 THANK YOU FOR SUPPORTING OUR 2 FUND RAISERS - LEGALIZE IT FEST
1 & 2!

The first 2 Legalize It Fest fundraisers were held at the Aquarium on July 1-2 and November 29th and November 29th
Thank you for making  them both a big success! This would not have happened without the support of 13 bands, The Aquarium, sponsors, volunteers, guest speakers (including 2 Fargo City Commissioners!), and to everyone who made a donation!
​LEGALIZE IT FEST 1 & 2 WAS SPONSORED BY
46 And 2 Tattoo, Radio Free Fargo, Mother's Music, and Soul Fiend Studios.
LEGALIZE IT FEST 1 & 2 BANDS INCLUDED
The Knotties, Gorgatron, Baltic To Boardwalk, Kipp G, Palien Vasion, Breez, Widow, El Supremo, Dizzy D, Anomic, Mr Meaner, Seriously Hot Sh*t, Mikey D, and The Stovepipes
LEGALIZE IT FEST SPEAKERS INCLUDED
City Commissioners John Strand and Tony Gehrig.
​
Tony Gehrig - Fargo City Commisioner 
John Strand - Fargo City Commisioner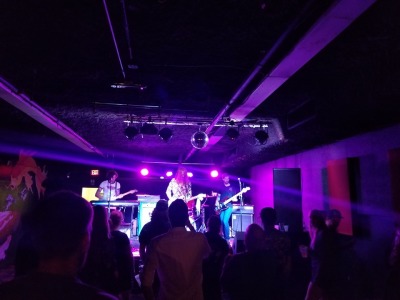 The Knotties were 1 of a dozen bands who volunteered their services to raise money for the cause!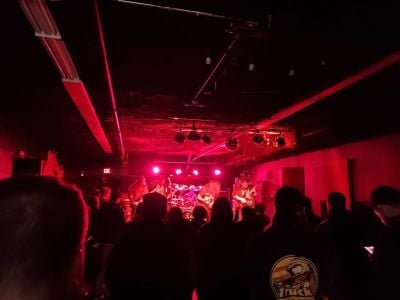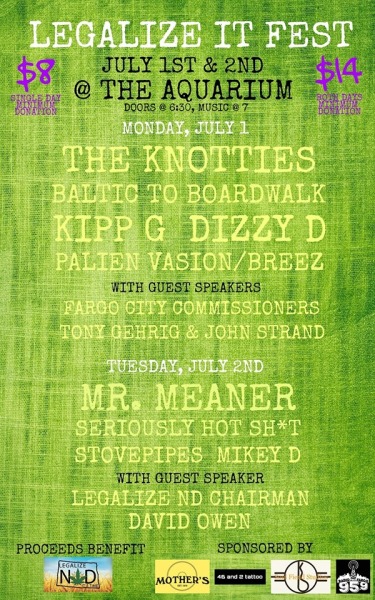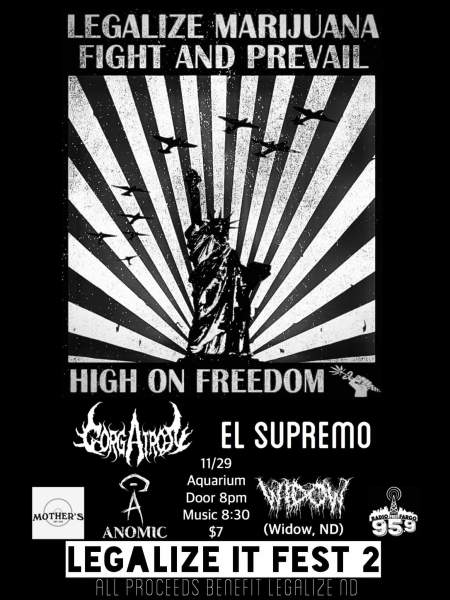 LEGISLATOR CANNABIS FREEDOM SCORES ARE NOW AVAILABLE!

We have reviewed all the legislators  and assigned them a "Cannabis Freedom Score Letter Grade." We have also highlighted the legislators who who have gone above and beyond to champion reform. On the flip side we have highlighted the legislators we feel have actively attempted to kill any reform. We hope this information helps you when determing who to vote for in 2020. Continue Reading...
View Legislator Score Card